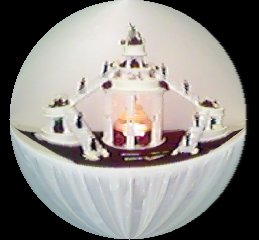 Jeff and Keri Johnson were married on August 22 1998, 3:00 PM, at Faith Baptist Church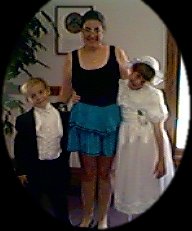 This is my Ex-Wife and our two wonderful kids,Christopher and Elizabeth...
Christopher(6) and Elizabeth(7)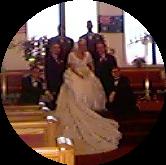 This is the lovely bride surrounded by the Groomsmen.
Here I am dancing with my kids and the beautiful bride.
The bride and Groom dancing the first dance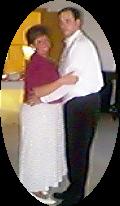 My brother dancing with our Mom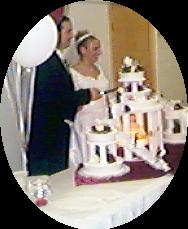 The Bride and Groom cutting the wedding cake..
A WEDDING POEM...
Then before all they stand, the holy vow and ring of gold, no fond illusions now, Bind her as his. Across the threshold led, And every tear kissed off as soon as shed, His house she enters, there to be a light, Shining within, when all without is night, A guardian angel o'er his life presiding, Doubling his pleasures and his cares dividing, Winning him back when mingling in the throng, Back form the world we love, alas! too long, To fireside happiness, to hours of ease, Blest with that charm, the certainty to please. How oft her eyes read his, her gentle mind To all his wishes, to all his thoughts inclined; Still subject, ever on the watch to borrow Mirth of his mirth and sorrow of is sorrow. - Samuel Rodgers